Canyon Club Agoura Hills, CA October 16-17 2009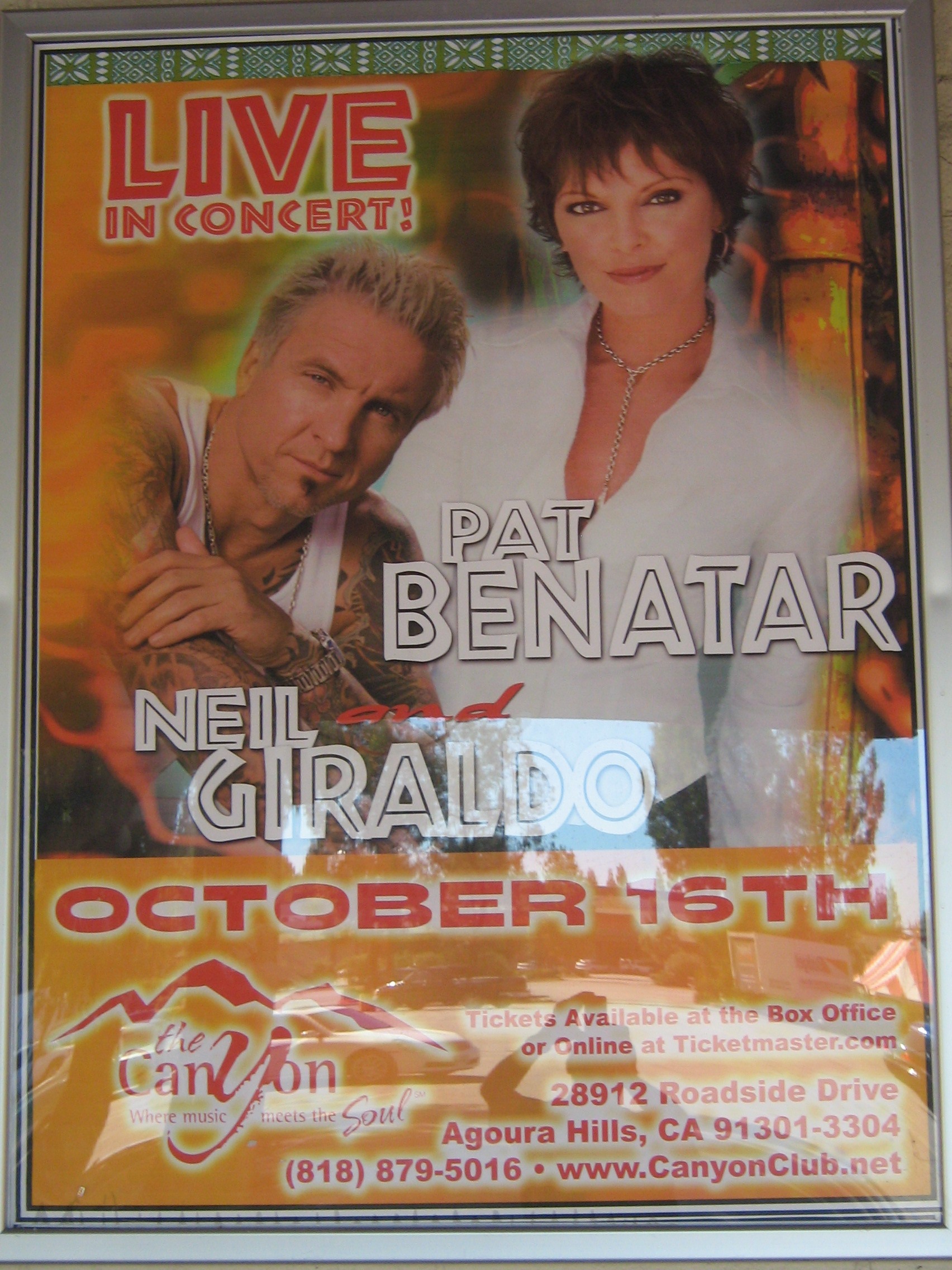 At the edge of the madness.
I was thinking for months about my decision to leave Italy just for the two concerts at the Canyon Club: more than 24 hours of flight to go and to come back in 5 days. And often I said to me: but you are crazy ! In fact when I reached Los Angeles and I explained my plan, some Americans told me: but you are crazy ! My answer was: yes, I really am, but I'm happy. And the happyness justifies everything.
The reason that pushed me to select the shows at Agoura Hill's was that I was looking for a very cosy atmosphere in a little venue. My intuition didn't mistake: the Canyon Club was on the top level with a very kind and helpful crew.
The shows also were extraordinary with the powerful voice of Pat, the electrifying passion of Neil, the sympathy of Mick Mahan and the crazy energy of Myron Grombacher in the back. Here is the list of songs of the first show:
All Fired Up
Shadows of the Night
Somebody's Baby
Invincible
Let's Stay Together
We Live for Love acoustic
You Better Run acoustic
We Belong
Hit Me with your Best Shot
Promises in the Dark
Love is a Battlefield
Everybody Lay Down
Hell is for Children
Heartbreaker
There are three remarkable things: first the performance of "You Better Run" in the acoustic version, recently played in New York City at the Nokia Theatre for the Grammy Artists Revealed event. The song confirms the beauty of the many tracks performed acoustically in these last years and confirms also the strong desire of the fans to have a new album in the same way.
Second the comment of Pat about the song "Somebody's Baby" that belongs to a group of material released by Pat and Neil not only nice but also rich in social messages. Not by chance Pat Benatar is cited at the Grammy Museum at Los Angeles in the section dedicated to the power of music to change conventional attitudes and behaviours.
Third the moltitude of girls at the tables in front of the stage with some really shy boys here and there. They got excited and become crazy above all during "Hit me with Your Best Shot". And it's curious to know that many of them were infants when the song was released. It's crazy but this is the power of Pat Benatar music.
A special thank's to the manager John Malta for his singular kindness.
Luca Ansaldo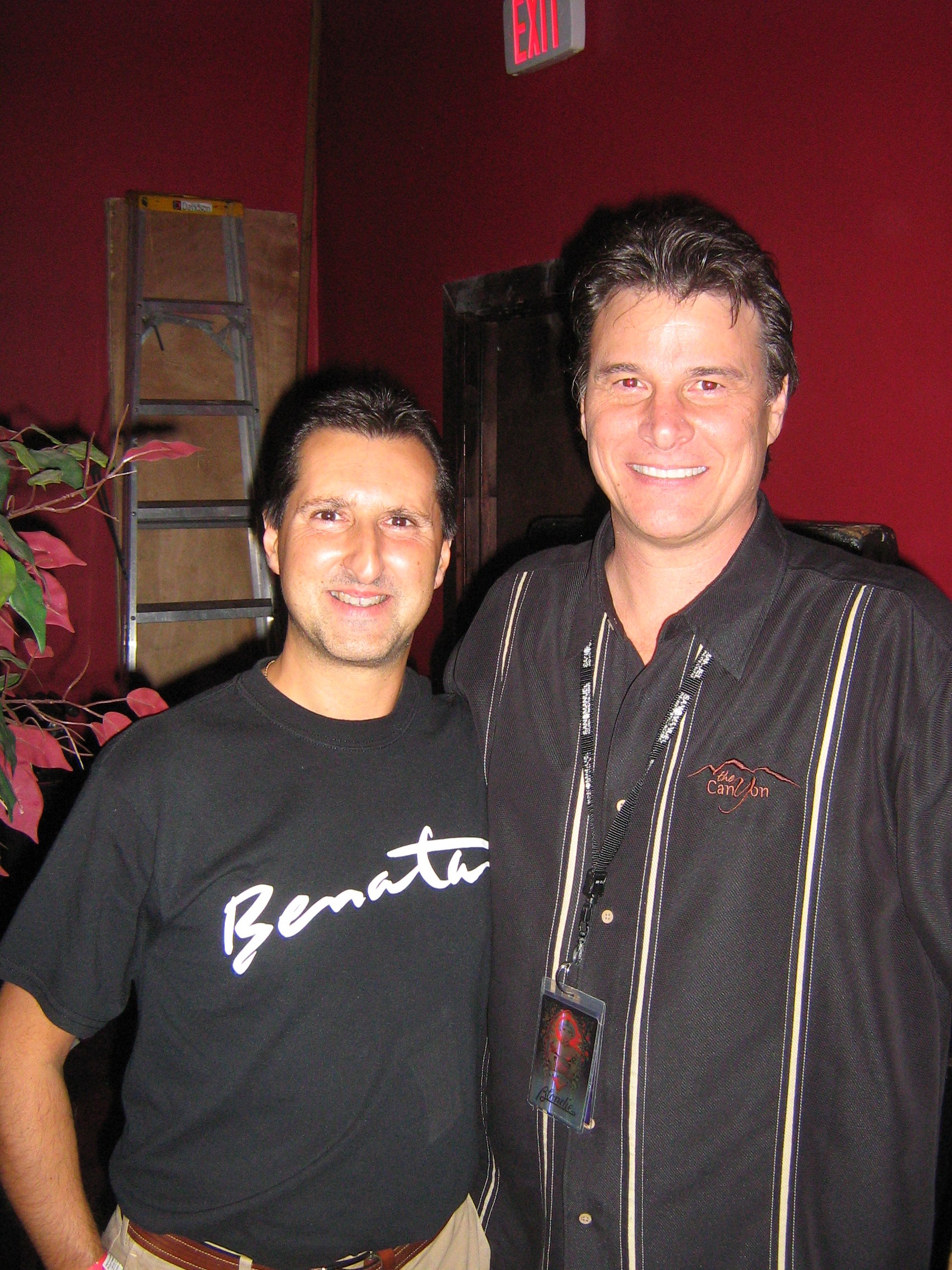 The manager John Malta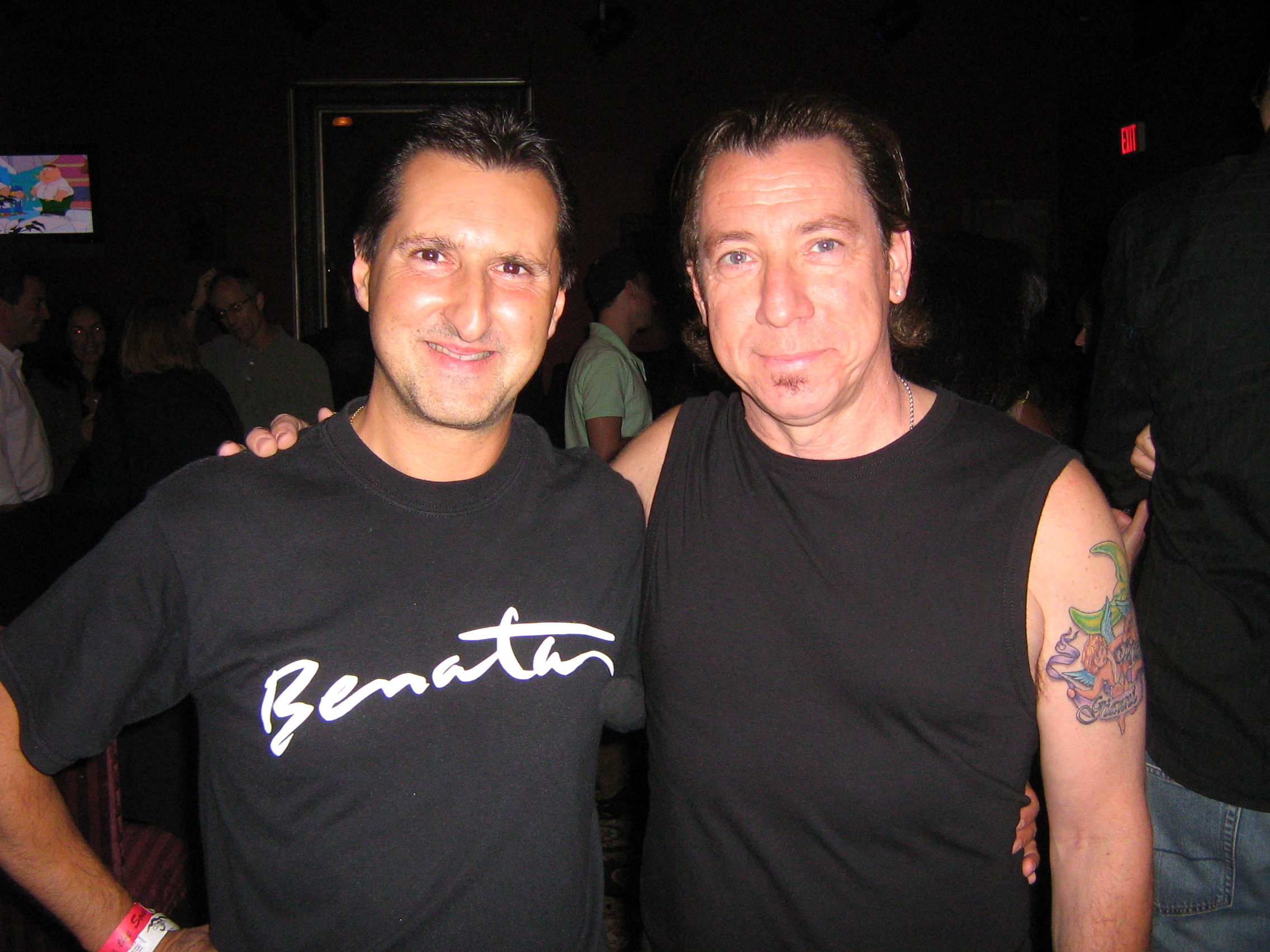 Mick Mahan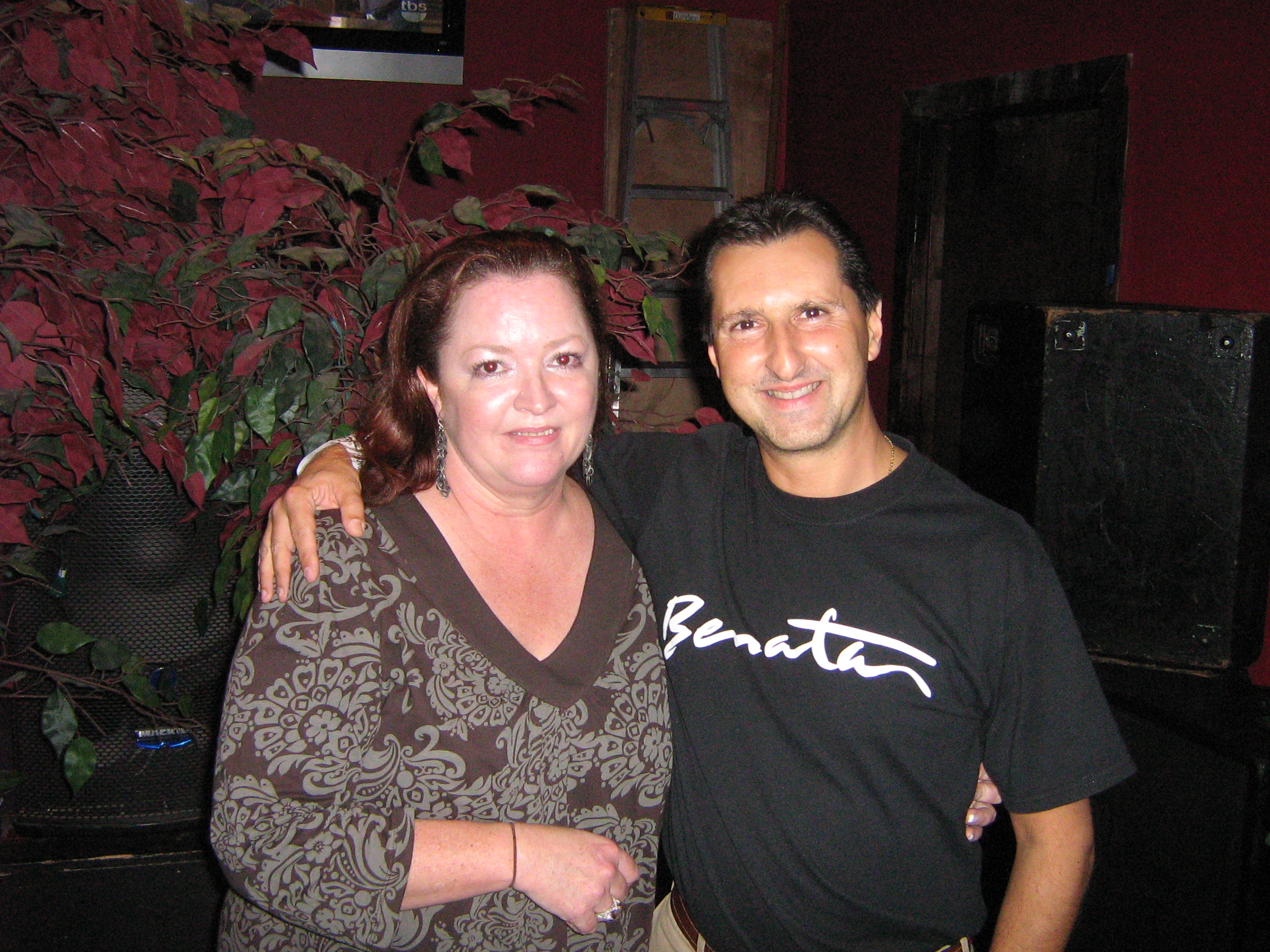 Ruth Grombacher, Myron's sister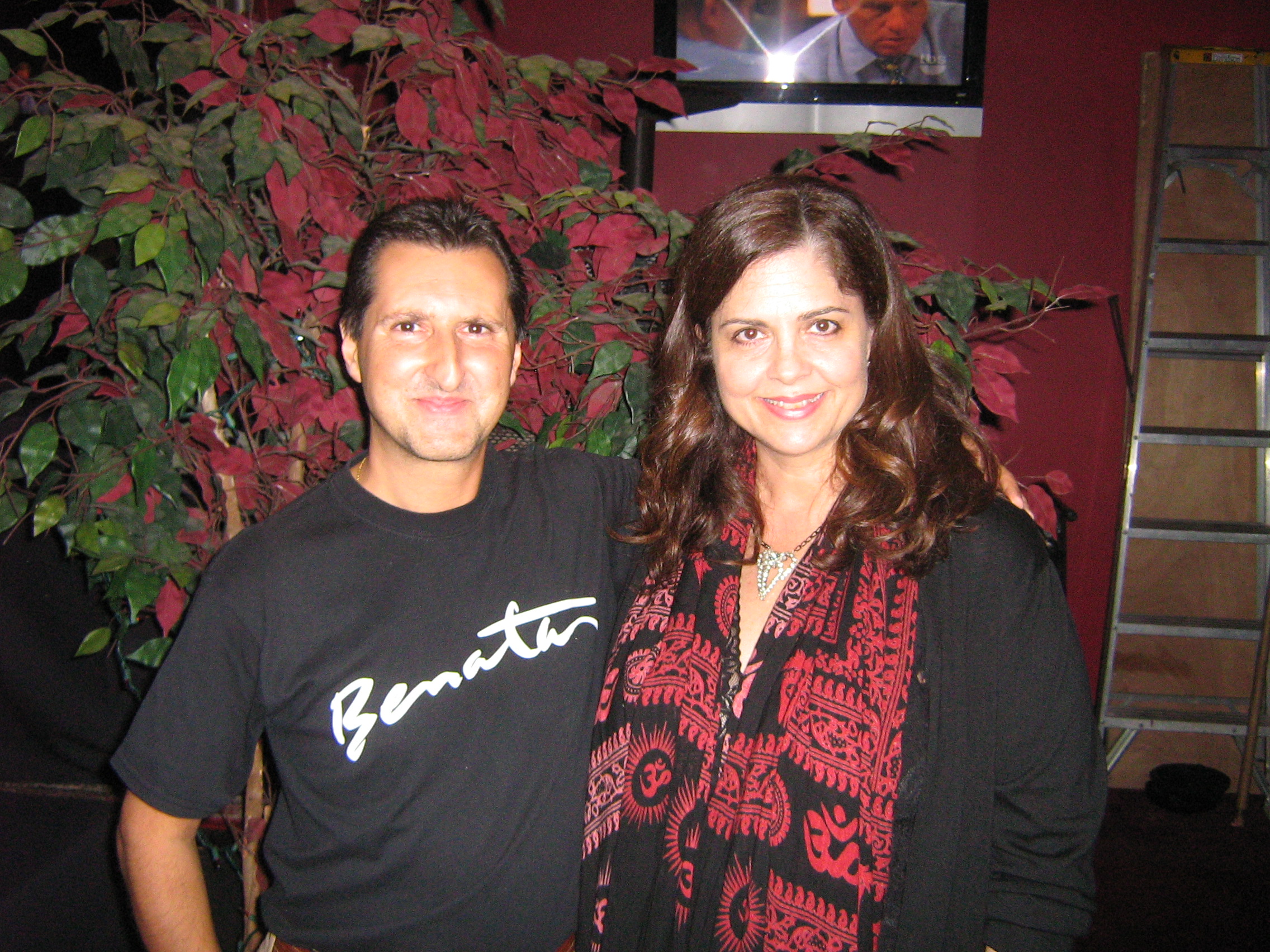 Carolina, Ruth's friend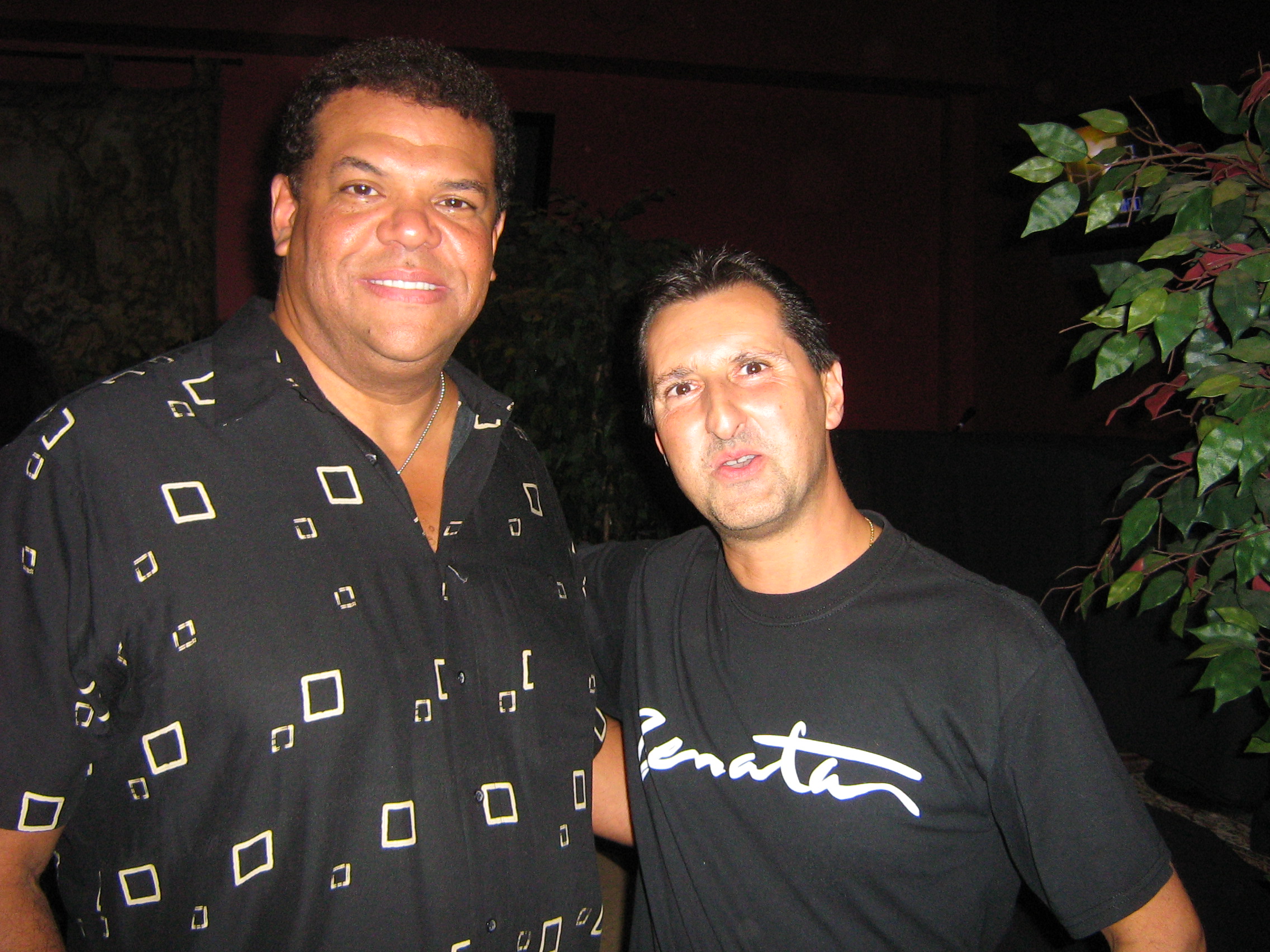 Ruth's friend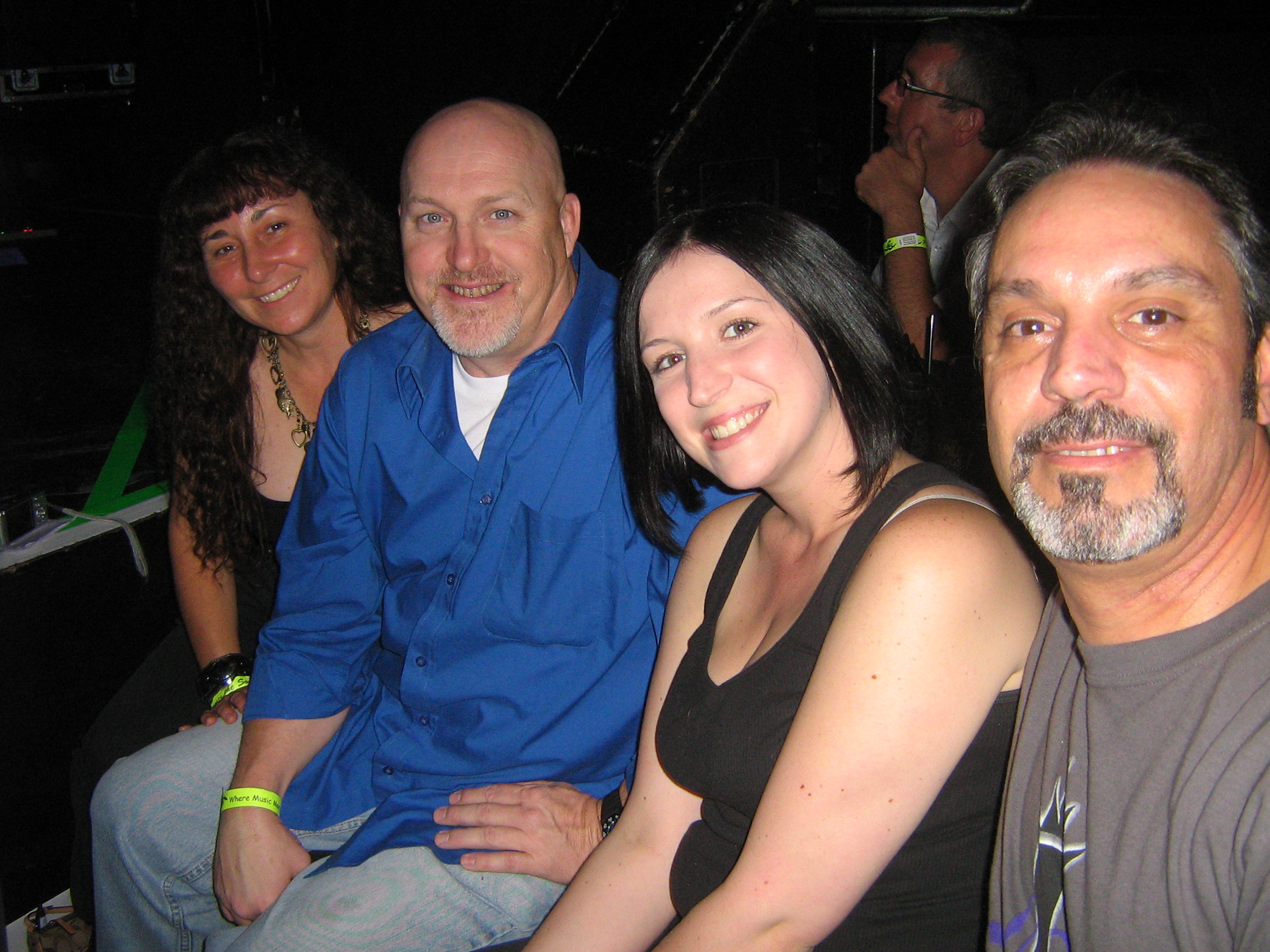 Terry on the left with husband and friends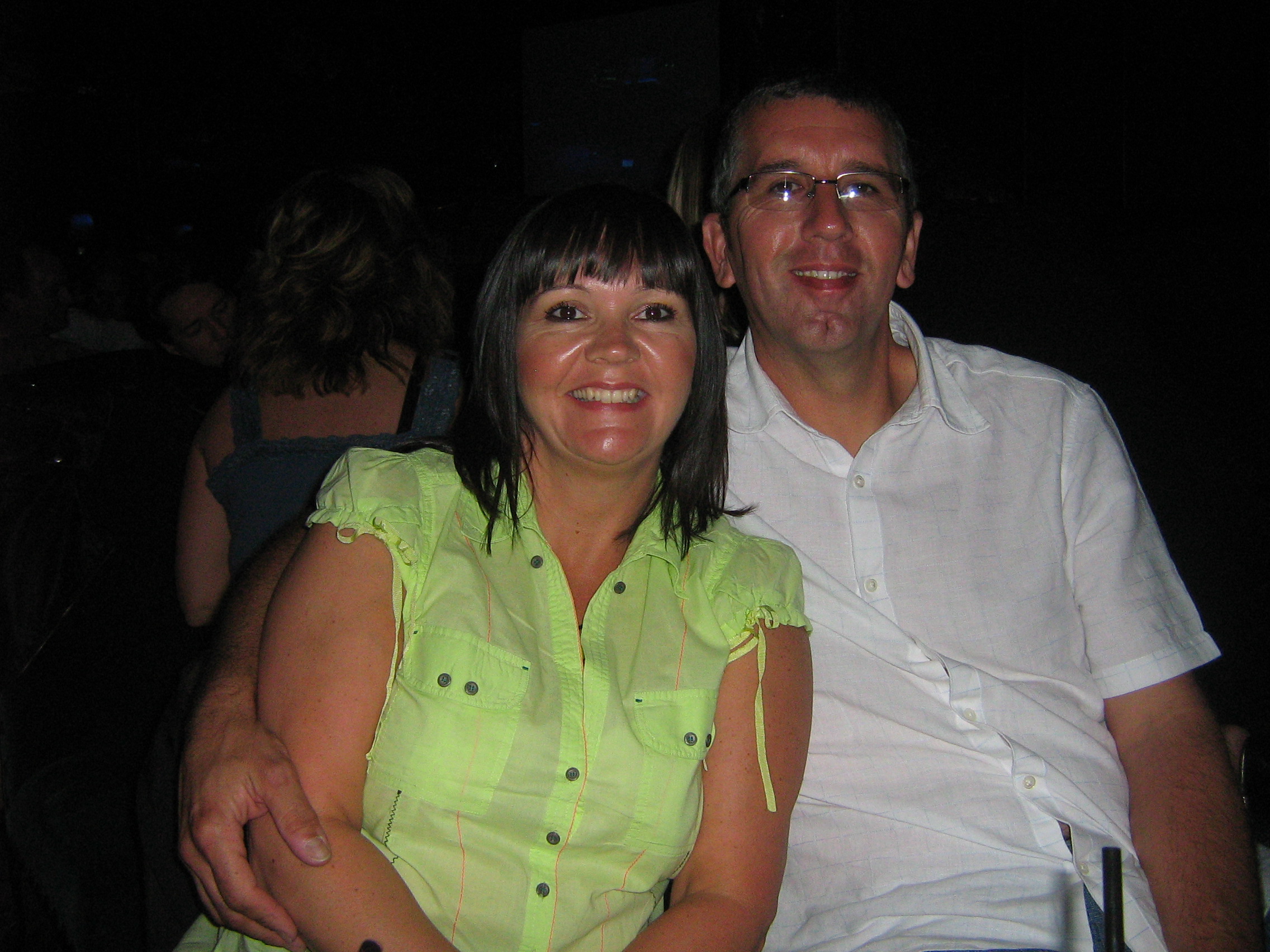 Dougie and Laura from Scotland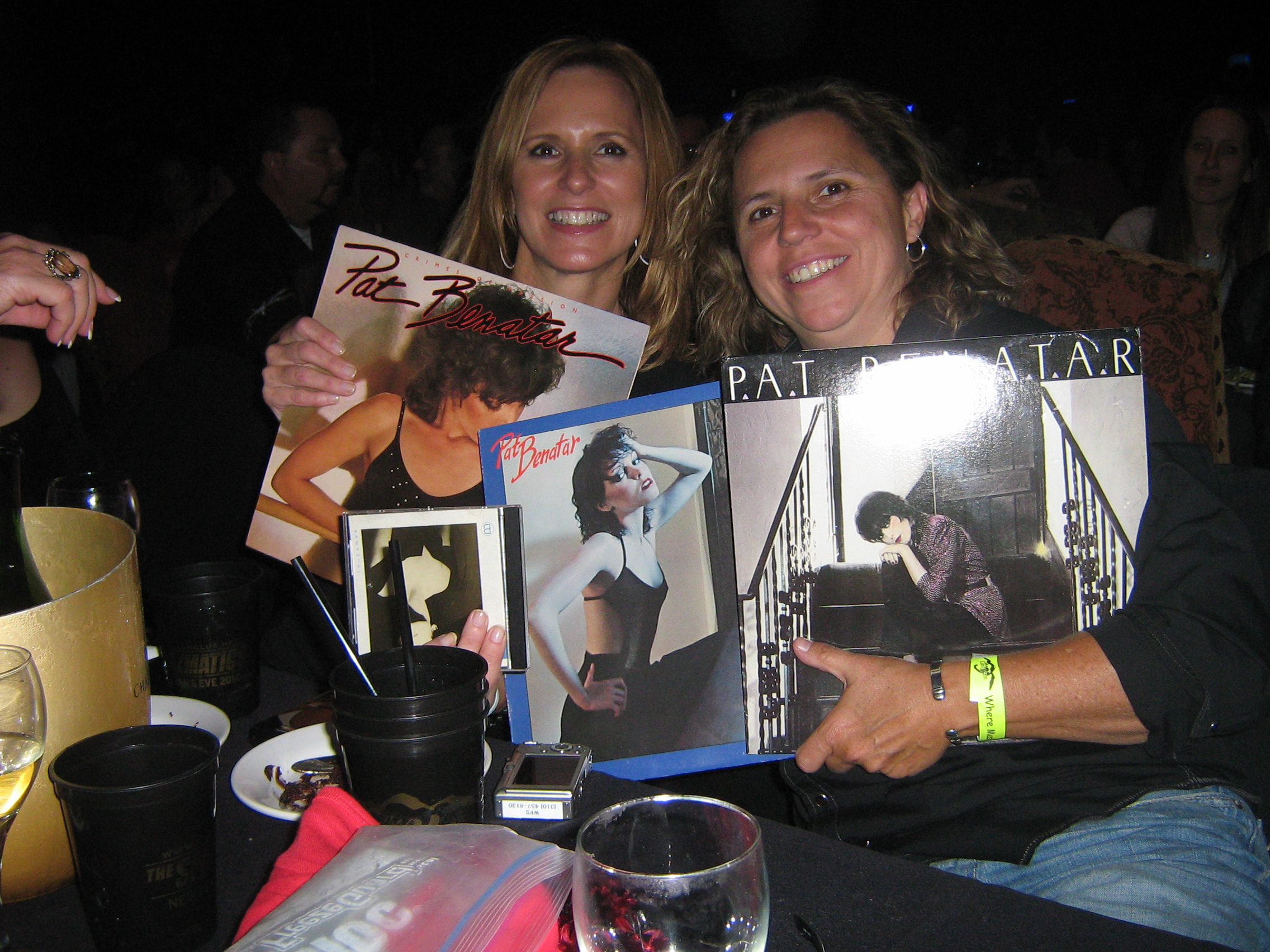 American fans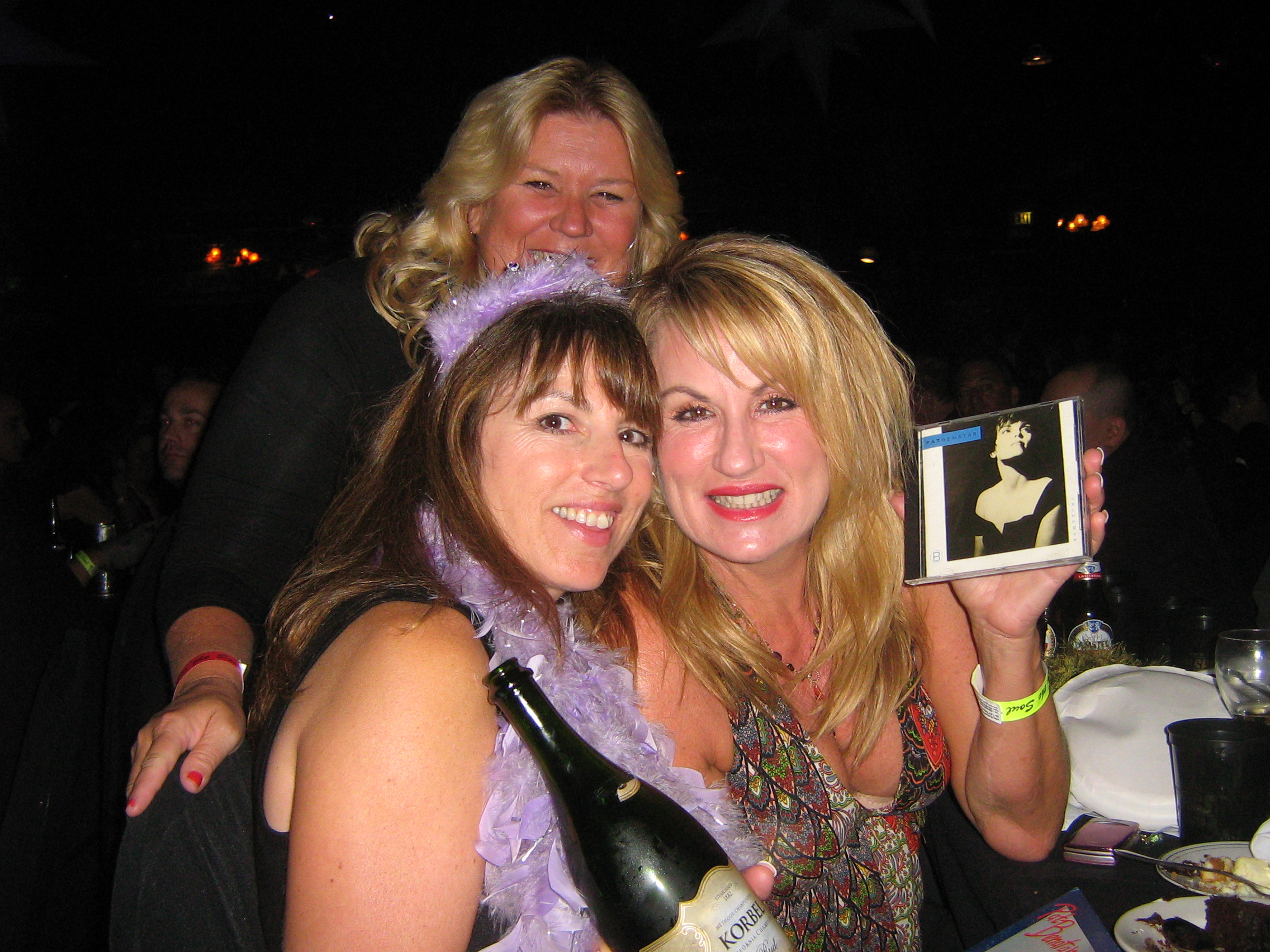 Marie on the left with friends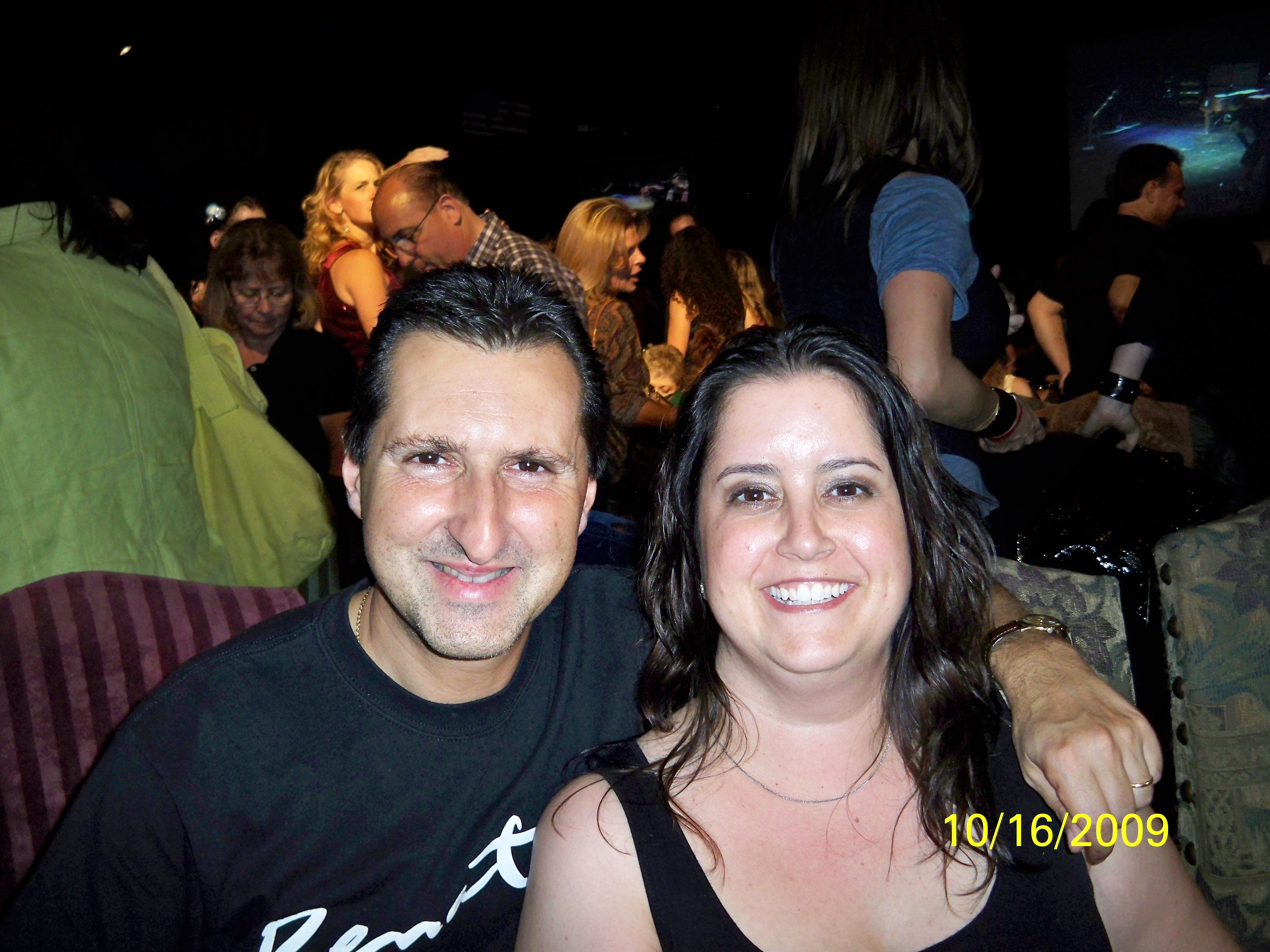 Tricia from Los Angeles