From June 7, 2010, Pat Benatar will take part in a series of signing sessions in U.S.A., often coincident with concert dates, where she will introduce her book and will be available for autographs.
Click here for the signing dates.
Added the Australian dates.
To keep up to date check the Appearances Page on the official Fan Club www.benatarfanclub.com .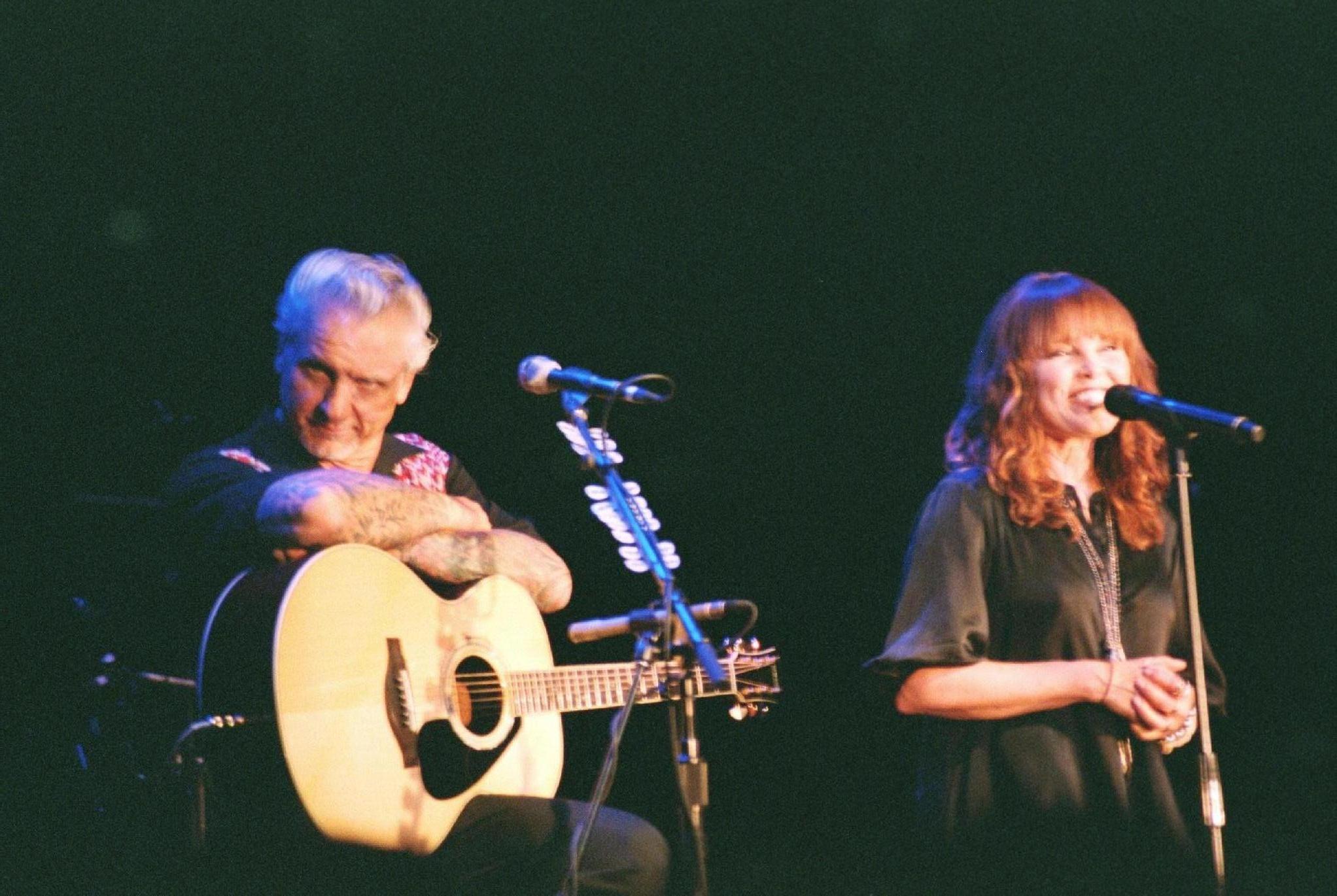 Agoura Hill's, CA October 16 2009
February 28 Tampa, FL Busch Gardens Bands, Brew, & BBQ Free w/ Park admission
April 15 Riverside, CA Fox PAC
April 18 San Antonio, TX Sea World
April 23 Harris, MI Island Resort
April 24 Harris, MI Island Resort
May 7 Santa Rosa, CA Wells FargoCenter
May 8 Dixon, CA Dixon May Fair
May 22 Tucson, AZ Desert Diamond
May 27 Englewood, NJ Bergen PAC
May 29 Charlotte, NC Streets of Downtown
June 14 New York, NY Today Show (Interview)Book Promotion
People Mag.
B&N (NYC)
June 15 Biography Release Fox News BookendsJoy Behar
June 16 Book Promotion B&N (Lake Grove) Envision Radio
June 17 Book Promotion Nightline (ABC)
June 18 Book Promotion Borders (LA)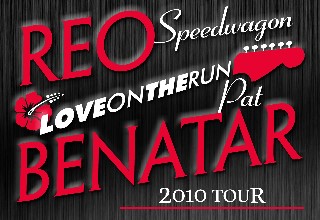 June 24 Uncasville, CT Mohegan Sun w/ REO

June 25 Rutland, VT State Fairgrounds w/ REO
June 26 Atlantic City, NJ Caesars w/ REO
June 27 Wilkes-Barre, PA Mohegan Sun
June 29 Vienna, VA Filene Center w/ REO
July 1 Atlanta, GA Chastain Park w/ REO
July 2 St. Augustine, FL St. Augustine Amph. w/ REO
July 3 Orlando, FL Universal Studios w/ REO
July 4 TV Appearance Rachel Ray Show
July 5 Myrtle Beach, SC Hard Rock
July 8 Lampe, MO Black Oak Mtn Amp w/ REO
July 9 Memphis, TN Botanic Gardens w/ REO
July 10 Maryland Heights, MO Verizon Amph. w/ REO
July 11 Kansas City, MO Starlight Theatre w/ REO
July 13 Wichita, KS Intrust Arena w/ REO
July 15 Council Bluffs, IA Harrah's w/ REO
July 16 Walker, MN Moondance Jam w/ REO
July 17 Red Wing, MN Treasure Island Casino w/ REO
July 18 Chicago, IL Charter One Pav. w/ REO
July 21 Morrison, CO Red Rocks w/ REO
July 23 Las Vegas, NV Thomas & Mack Center w/ REO
July 24 Phoenix, AZ Dodge Theatre w/ REO
July 25 Prescott Valley, AZ Tim's Toyota Ctr. w/ REO
July 27 Saratoga, CA Mountain Winery w/ REO
July 28 San Diego, CA Humphreys
July 30 Temecula, CA Pechanga Resort
July 31 Los Angeles, CA Greek Theatre w/ REO
August 1 Murphys, CA Ironstone Vineyards w/ REO

August 3 Redding, CA Cascade Theatre
August 4 Eugene, OR Cuthbert Amphitheatre.
August 5 Silverton, OR Oregon Garden
August 7 Wendover, NV Peppermill
August 10 Albuquerque, NM Rio Grande Zoo Band Shell
August 12 Dallas, TX House of Blues
August 13 Houston, TX House of Blues
August 14 Biloxi, MS Hard Rock
August 17 Des Moines, IA Iowa State Fair w/ REO

August 19 Cincinnati, OH PNC Pavilion w/ REO
August 20 Detroit, MI DTE w/ REO

August 21 Cleveland, OH Time Warner Amp. w/ REO

August 22 Canandaigua, NY Marvin Sands PAC w/ REO
August 24 Verona, NY Turning Stone

August 25 New York, NY Nokia Theater
August 27 Gilford, NH Meadowbrook Pav. w/ REO
August 28 Bethel, NY Bethel Woods Ctr. w/ REO
August 29 Boston, MA B of A w/ REO
August 31 Red Bank, NJ Count Basie
September 2 Cary, NC Booth Amph. w/ REO
September 3 Solomons, MD Calvert Marine Museum w/ REO

September 4 Baltimore, MD Pier Six w/ REO
September 5 Virginia Beach, VA 5th Street Stage w/ REO
September 10 Agoura Hills, CA Canyon Club

September 11 Agoura Hills, CA Canyon Club
AUSTRALIAN TOUR
October 20 Brisbane, AU Convention & Exhibition Ctr. w/The Bangles
October 22 Sydney, AU Sydney Ent. Ctr w/The Bangles
October 24 Adelaide, AU Adelaid Ent. Ctr. w/The Bangles
October 26 Melbourne, AU Palais Theatre w/The Bangles
October 27 Melbourne, AU Palais Theatre w/The Bangles
October 29 Swan Valley, AU Sandalford Wines w/The Bangles